Mission:
To facilitate access to health care for all with a focus on the needs of the uninsured. At the Ithaca Free Clinic, we offer 100% free medical and holistic services for those in need.
In 1998 The Ithaca Health Alliance was created to form a medical co-op that would help uninsured residents have access to healthcare services. In 2006 New York State revised their regulations and medical co-ops were not allowed. So, the Ithaca Health Alliance created the Ithaca Free Clinic which would provide medical services to those that were uninsured or underinsured. Fifteen years later, The Ithaca Free Clinic is thriving, providing over 5,800 patient visits each year, giving access to much-needed healthcare to many in our community. "The Free Clinic is a wonderful example of community members stepping forward to take care of each other." says Executive Director Norbert McCloskey. "We have over 250 volunteers including doctors, nurses, physician's assistants, nurse practitioners, and wholistic practitioners, that volunteer their time to provide medical services to those in need in our community."
The Free Clinic provides a wide range of services beyond the ever-important access to medical professionals. They offer small grants to help pay for medical services outside the clinic's scope such as dental and vision needs. They offer a healthcare navigator that will help with insurance enrollment, and they offer information and support for patient advocacy. They have medication support and chronic care programs. And they offer a food pharmacy that gives patients access to healthy food to support their recovery and ongoing health.
Norbert McCloskey was hired in 2016 as the Ithaca Free Clinic's first full-time Executive Director. The agency had been steadily growing to meet the needs of the community, and it was time for a full-time Executive Director. Norbert had spent the prior 20 years working in the non-profit arena, and when he moved to Ithaca to be near family, he was drawn to the important work of the clinic.
"When I first came to the Ithaca Free Clinic, I was so impressed by the work that was being done, but I quickly saw that it was being held back by the lack of technology. I knew that if we could modernize our systems, it would increase our efficiency and ability to serve the community better. That is where Legacy came in. Many of the grants we have received from Legacy have supported electronic record keeping and upgraded computers." Norbert explains. "And then during the last two years of Covid we needed to pivot our services to tele-med visits, and Legacy once again stepped in to support the technology for us to be successful for our patients.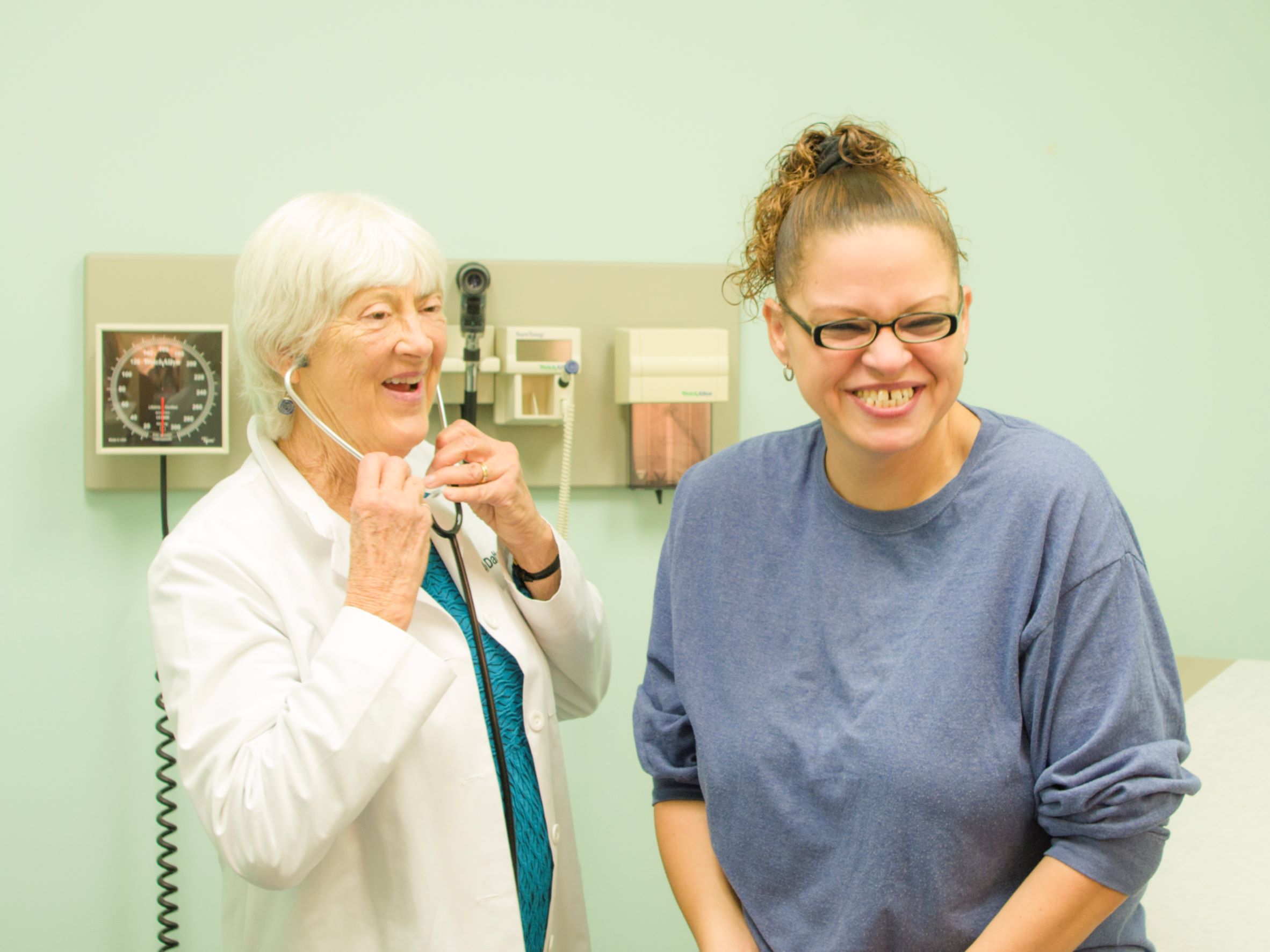 We are deeply grateful for the support Legacy has given to the clinic. With their support we can make the community a healthier and more equitable place for all our citizens."
For more information on The Ithaca Health Alliance/Ithaca Free Clinic visit www.ithacahealth.org