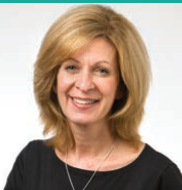 We are celebrating our 77th anniversary this year! Legacy was started by 5 local businesspeople who loved their community and wanted to create a fund that would help Tompkins County continue to thrive and serve its citizens. All these many years later that original vision from our founders remains our guiding light – to help make our community a great place to live.
This past year we have seen the needs in our community continue to be affected by Covid. All our areas of focus – Health, Education, Recreation, Human and Social Services, Aging and the Arts – have been impacted by the pandemic. While organizations work hard to ensure their core services remain available for our community, they must also take into account the reality of the lingering pandemic. The Legacy Board continues to respond to the complex needs in our community with thoughtful determination. We remain so grateful to our local non-profit community for the excellent services they provide. We remain committed to supporting them because we know that their services are an integral part of our community's strength and well-being.
This year we were able to award over $200,000 to 54 Tompkins County agencies. I hope you will take a moment to look at the Grantee page to see the wonderful organizations and programs Legacy was able to support this year.
To learn more about the Legacy Foundation and how you can get involved visit: www.tclegacy.org.
Wishing you the best,

Mary George Opperman
Board Chair, Legacy Foundation